LANGaware for Life Sciences
Accelerate innovation and expand access to clinical trial candidates using LANGaware's advanced AI solution.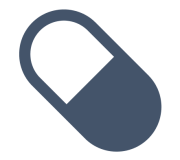 Supporting the advancement of healthcare improvement through screening, research, and clinical trials for drug development.
LANGaware's scalable solution provides insights to accelerate innovations and improve lives. Our solution is ideal to support the expansion of diagnostic and research capabilities, as well as drug development.
LANGaware supports the recruitment of participants for clinical trials, comparing studies effectiveness, and providing a digital solution for a wider audience reach.
Research/Clinical Trials:
LANGaware supports executing studies via our virtual assessments:
Easy, accurate, objective, fast and less costly patient identification and recruitment for clinical trials of mental/cognitive health
Monitoring of medication compliance
Reduce the time to diagnosis and treatment
Data for comparative effectiveness
Therapeutic access to a wider audience
Trend mental/cognitive health changes over time
Ideal for decentralized clinical trials and drug development
Ready to Address Health Equity with LANGaware's AI?
See how LANGaware provides remote access to screening and monitoring for decentralized clinical trials